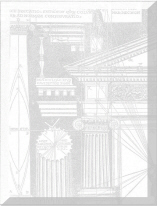 Progress Review
3:30 - 5:00 p.m.
Wednesday, October 19, 2005
Pattison MGM Boardroom
A progress review meeting was held informally on the noted date and time. The purpose of this review was to monitor the progress of the Candidate and advise of any relevant issues which may remain to be addressed as the design study continues.
This progress review meeting was attended by:
Mr. Roger Mitchell, SAA, MRAIC: RAIC Syllabus Program Coordinator
Mr. David W. Edwards, SAA, FRAIC: RAIC Syllabus Studio Coordinator
Mr. Alton Tangedal, SAA, MRAIC: Thesis Mentor
Mr. Kurt Dietrich: Thesis Candidate
A full set of meeting minutes have been completed and are located under the appropriate date in the "Agendas and Meetings" section of the Index Page.
Drawings presented at this review meeting include:

The full drawings presented at this review stage

The preliminary plans as presented within the full drawing.

The instructional area as developed from educator requirements for the design solution.

Preliminary site development sketch, using the existing tree farm site of Wascana Centre Authority. (Refer to site sketches for detailed analysis of site)

The preliminary images as contained on the full drawing.

A copy of the meeting minutes relevant to this review.

A copy of the agenda and research notes presented at this review.