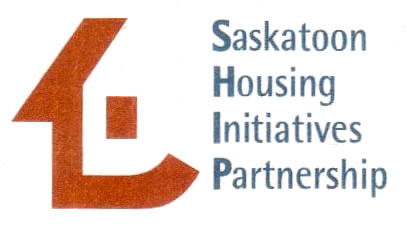 This concept is derived from thoughts based on the communal aspects available between individual housing units.
It presents some opportunities for development into infill housing scenarios, though the footprint is quite large on each lot area. Standard residential construction keeps the technical details simple.
The basics of this concept are:
Eight bedrooms per lot area.

Total units on site = 24 (12 ganged lots)

Total bedrooms = 192

Two storeys (could be increase to three easily for a total of 216 beds)

Areas adjacent atrium could be designed with operable wall units to allow opening up of suites direct to atrium areas. (Communal gathering options)

Atria of adjacent units could be linked for a central spine, creating a common corridor serving multiple units (See HUB Mall, University of Alberta, Edmonton, Alta)

Walk-up entrance on interior for second storey. Main floor can enter through atrium or separate exterior entrance.

Radial site plan for pedestrian circulation only. Housing units are planned in rectilinear layout (direct n/s or e/w orientation)

Round elements (Aboriginal influence) incorporated into site layout

Hmmmm, I had thought of other things but they escape me right now.
The table below takes you to the elements of the drawing.
Detail Button
Detail No.
Detail Name
Detail Description
Additional Comments

---


Overall Drawing
The full drawing presenting the entire drawing illustrated.
This page will provide an overview of the components listed below

1
Conceptual Development
Graphics illustrating how the concept was developed
Simple studies and explanations to the reasons why certain choices were made in this concept.
2
Exterior Elevations
Full views of the exposed sides (for combined units).

A single unit would present a fourth view for the side.

really early conceptual elevations illustrating the plan resolution. Haven't really thought too much about finishes and glazing as the input of the team may determine most of that. Massing and roof lines still to resolve.
3
Building Sections
Two cross-sectional views through combined units
Early section studies for massing and interior volumes.
4
Lot Plan
Paired units on double lot
Illustrates that it is tight for these units on a combined 33-33 lot width. There remains 4' on either side, which totals a minimum of 8;' between units; a distance still considered. tight.
5/6
Floor Plans
Ganged 2-bedrooms units around a common central atrium
atrium area illustrated, full balcony...Still being thought about but looking for team input.
7
Basic Unit Levels
Individual Unit layouts complete with net floor areas
A large scale graphic for the units and their functions.

Dimensions included for reference purposes.

8
Site Plan
Entire Site illustrated with potential units
A radial plan to the site circulation only. The paired units are aligned directionally; rotation doesn't work with the sizes.

Water element included on the SE quadrant of the circulation core.

Sidewalks/Paths reflect the solar solstice (see previous studies)

Rectilinear residences don't allow for optimum exposure to sun. Clear views through atriums do allow solar access to interior spaces.

Short term parking illustrated since the pizza guy has to park somewhere during deliveries. Can also be used for picking up/dropping off residents.

Thoughts on the outbuildings included.